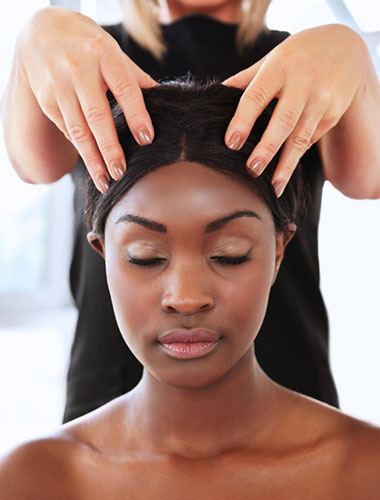 Indian Head Massage
Indian head massage is a relaxing treatment which uses techniques that have been used for many years in the Indian sub-continent. The massage is applied to the neck and head area and helps to improve blood flow to these areas, promote relaxation, relieve stress and muscle tension. It can be used alongside simple  meditative techniques to provide a simple and effective way to relax.
Prices starting from £15.
Contact us for more information.