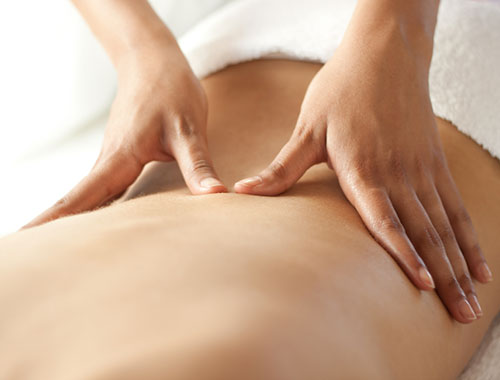 Therapeutic Massage
Massage therapy is designed to stretch and loosen the tissues helping to relieve stiff or tired muscles and joints. For many people, the neck and shoulders are common areas of soreness and tension. Working at a desk or a computer all day is often a cause of such problems.
The therapist uses a variety of different massage strokes and techniques to manipulate the soft tissues of the body with the hands, knuckles or elbows using a suitable massage lotion or oil. Massage therapy may also be used to help relieve stiff and tired joints, assist with the circulation and help to promote physical and mental relaxation.
Prices starting from £18.
Contact us for more information.